John Eales
(1799-1871)
Born in England the son of a farmer, Eales came to Australia to build his fortune in 1823. He was granted 800 hectares of land near Morpeth which he named Berry Park and later purchased Duckenfied Estate. Eales soon found shipping between Morpeth and Sydney unreliable and formed the Hunter River Steamship Navigation Company.
After discovering coal on his property, he started mining, disregarding the A A Co's monopoly, and built a railway to bring coal from the mine to the Hunter River. In 1859 he sold the mine and railway to the Brown brothers at a large profit.
When he died on 1 April 1871 at Duckenfield, Eales was reputed to have been one of the wealthiest men in New South Wales.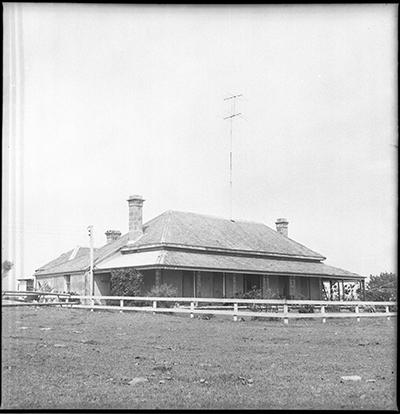 John Eales' Berry Park House, June 1974
Athel D'Ombrain collection
Click photo to see full-sized image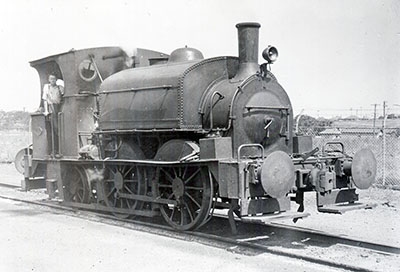 J & A Brown Steam Locomotive Number 2 as rebuilt 0-4-2ST
J & A Brown Number 1 and 2 engines were made by R & W Hawthorn of Newcastle-on Tyne, England, in 1856. These engines came with the purchase of Minmi Colliery from John Eales. ARHS, NSW Division