Between August 4th 1914 and November 11th 1918 of the 10,206 Hunter Valley men to enlist in the Australian Military Forces (AIF), 1,857 of these were coal miners or employees of the coal mining industry. Initially they served mainly in the infantry, pioneer and medical corps at Gallipoli.
Some of the miners' skills were put to use digging crude tunnels either underneath the Turks trenches so that small explosive charges could be detonated or to secrete extra fighting men before an attack and allow relatively safe passage for troops moving in and out of the front line. Most of these "saps" were dug with only a pick and a shovel or an entrenching tool and required very little structural reinforcement because much of the earth was very dry and firm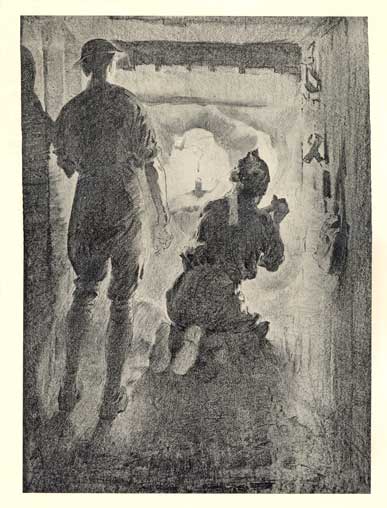 Illustration from Australia at war : a winter record (London: Cecil Palmer and Hayward, 1918) held by the University of Newcastle, Cultural Collections.