Hamilton Mining (Glebe Pit) Disaster of 1889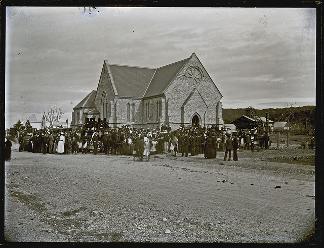 Funeral of Glebe Pit men, St Augustine's, Merewether, [3 July 1889]. From the Ralph Snowball/Norm Barney Collection, University of Newcastle, Cultural Collections.
Death toll: 11
Cause: Roof collapse, weak pillars
Resulted in: Regulation that larger pillars installed in all mine tunnels and recommendation that more government mining inspectors be hired (see article).
In 1896, the Coal Mines Regulation Act was passed, allowing for inquiries into mining disasters.