The Dudley Pit Disaster of 1898
NEWCASTLE COLLIERY DISASTER AT THE DUDLEY MINE ANOTHER BODY RECOVERED
Death toll: 15
Cause: Explosion resulting in fire
The Dudley Colliery Pit explosion that occurred on 21 March 1898 was caused by everyday materials: gas lamps and coal dust. The Dudley colliery fans (pictured below) were shut off for the weekend. The discontinuous use of ventilation fans caused the build up of gases in mine shafts, which ignited along with the coal dust when gas lamps were lit at the start of shift. After the accident continuous ventilation and safety lamps were adopted. It also raised awareness for the need of a relief fund for families of mining tragedies (see article).
Resources:
"DISASTER INSURANCE FUND." The Sydney Morning Herald (NSW : 1842 - 1954) 26 Mar 1898: 9. Web. 12 Jun 2013 <http://nla.gov.au/nla.news-article14145267>.
"NEWCASTLE COLLIERY DISASTER." The Brisbane Courier (Qld. : 1864 - 1933) 23 Mar 1898: 5. Web. 12 Jun 2013 <http://nla.gov.au/nla.news-article3668644>.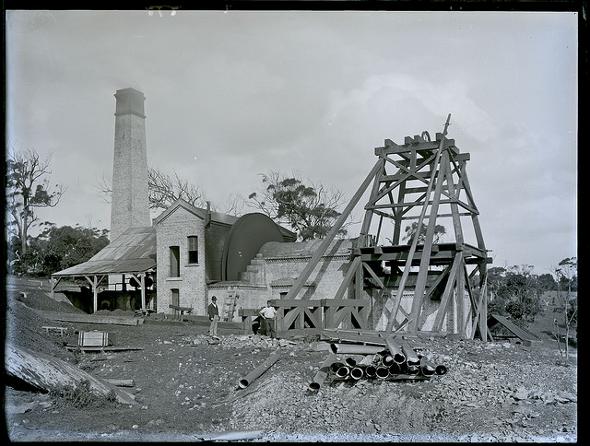 Dudley Colliery Fan, Dudley, 21 March 1898. From the Ralph Snowball/Norm Barney collection, University of Newcastle, Cultural Collections.